About Judith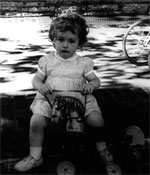 Judith's Childhood
As a child, I loved to scribble stories on small pieces of paper. Because my handwriting was large, these stories often stretched to many pages. I also wrote faithfully in my diary: "January 1: Cathy and I stayed dozing in our beds until 12 o'clock to see 1953 end. Today in Girl Scouts we discussed badges. I have three started . . . Grandma is coming for supper." My fascination with horses began early, as this childhood photo with my wooden horse shows. I read every horse book I could find, and spent hours imagining what wild horses were like–the sounds of their whinnying call, the smell of hay, and the touch of their velvety skin. While I haven't written about horses yet, one day I may.
Becoming a professional author
As an adult, I observed my two children's excitement about the smell of a clover field, the magic of a jumping spider, the beauty of a king snake. I began to jot down thoughts in poems, then in longer pieces. This led to other writing in magazines, newspapers, and books. Writing biographies and childhood history books has drawn me into the past. The worlds of those I write about come to life through their letters, songs, speeches, diaries, and pictures. My writing has continued to expand like petals of a rose. I have also taught students from pre-school to junior high, and helped conduct writing seminars for adults.


Member of SCBWI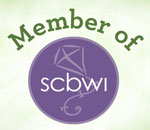 Judith is a member of the
Society of Children's Book Writers and Illustrators

For more about me, see my Frequently Asked Questions.

See my Author Day Visit Photos